7 Grain Salads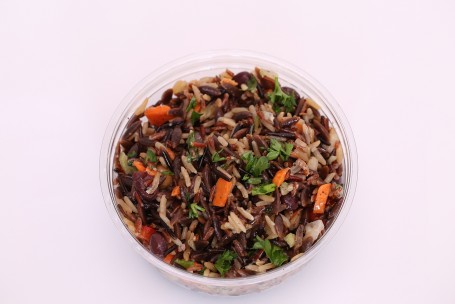 If you like grains and high fiber, this is your salad. Mild lemon and garlic sauce, it will satisfy your taste….Enjoy!
UPC Code: 67623501054
Shelf Life: 21 days
Biologic red and black wild rice, biologic white rice, chick peas, biologic black beans, celery, carrots, green and red peppers, parsley, lemon juice, sunflower oil, fresh garlic, spices and sea salt.
Salads
Nutrition Facts
Per1/2 cup (95 g)
Amount
% Daily Value
Calories 130
Fat 4g
5 %
Saturated 0.5 g + trans 0 g
3 %
Cholesterol 0 mg
Sodium 370 mg
15 %
Carbohydrate 15 g
5 %
Fiber 2 g
8 %
Sugars 1 g
Protein 3 g
Vitamin A
8 %
Vitamin C
25 %
Calcium
2 %
Iron
4 %