Salad Penne Nicoise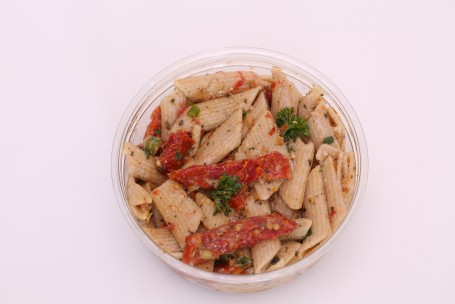 Southern France meets the lebanese cuisine. This spicy and zesty salad contains sundried tomatoes and basil It is simply delicious….Enjoy!
UPC Code: 67623501055
Shelf Life: 21 days
Pasta (whole wheat durum), semolina, water, salt, sundried tomatoes, pesto (basil), parsley, garlic, lemon juice, olive oil, celery, green onions, hot pepper, spices and sea salt.
Salads
Nutrition Facts
Per (125 g)
Amount
% Daily Value
Calories 180
Fat 7 g
11 %
Saturated 0.5 g + trans 0 g
3 %
Cholesterol 0 mg
Sodium 460 mg
19 %
Carbohydrate 25 g
8 %
Fiber 2 g
8 %
Sugars 2 g
Protein 4 g
Vitamin A
10 %
Vitamin C
65 %
Calcium
2 %
Iron
8 %