Vermicelle Cari Salad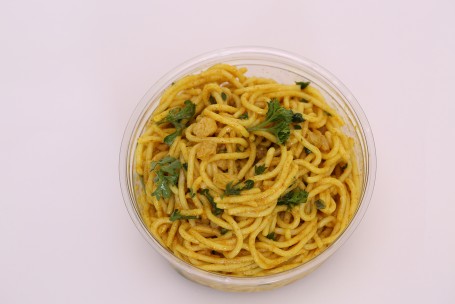 East meats west with this salad, a fusion between thai and lebanese cuisines. Perfect for a meal or side dish….Enjoy!
U[PC Code: 7623501038
Life Shelf: 21 days
Organic wheat vermicelle, organic raisins, parsley, green onions, lemon juice, cider vinegar,fresh garlic, sunflower seed oil, spices and sea salt, MAY CONTAIN TRACES OF PEANUTS.
Salads
Nutrition Facts
Per (125 g)
Amount
% Daily Value
Calories 180
Fat 4 g
6 %
Saturated 0.5 g + trans 0 g
3 %
Cholesterol 0 mg
Sodium 240 mg
10 %
Carbohydrate 25 g
8 %
Fiber 4 g
16 %
Sugars 4 g
Protein 4 g
Vitamin A
15 %
Vitamin C
23 %
Calcium
2 %
Iron
7 %